Accessing the FDU-Wireless Network on a Computer
FDU-Secure is the preferred method for making a connection to the on-campus wireless network. Our preference would be that all members of our on-campus community perform FDU-Secure's one-time configuration and use a secure encrypted connection. We recognize that in some instances this is not practical. FDU-Wireless is a non-encrypted wireless network that will allow you to make a quick connection without additional configuration.
Connect using Windows 10
Click the wireless icon from the collection of icons in the lower left hand corner of the screen next to the time and date.
Select FDU-Wireless from the list and click Connect.
Select your browser of choice.
A pop up window will open. Enter your NetID username and password into the fields provided.
Once you read and accept the terms and conditions, you will be connected to FDU-Wireless.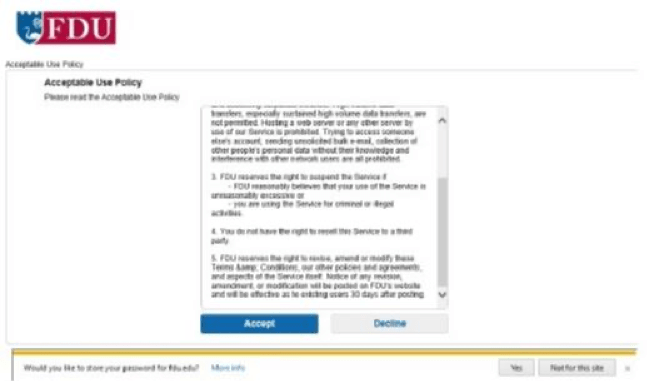 Connect using macOS
Select the Wireless Icon from your home screen and choose FDU-Wireless from the list of available wireless networks.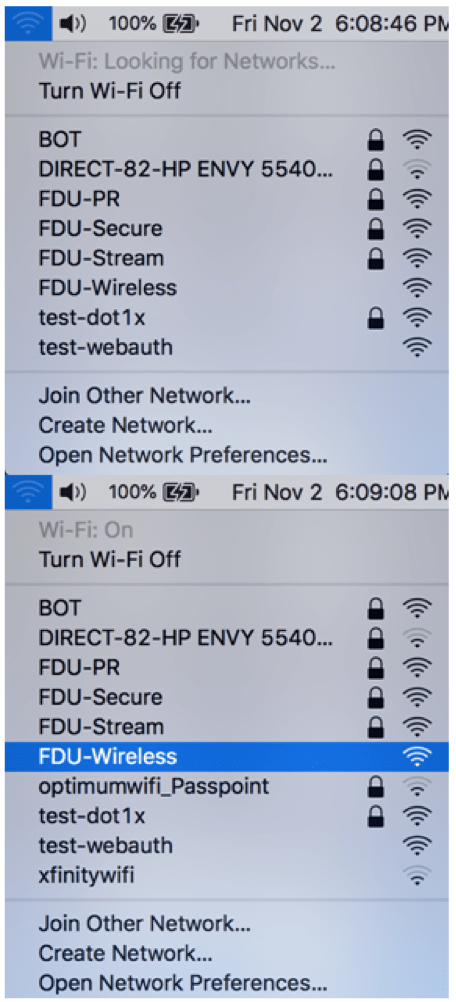 A pop up window will appear. Enter your FDU NetID username and password.
Last Modified: March 11, 2020
Copy Link