FDU-Secure Wi-Fi Connection for Non FDU Owned Equipment
FDU-Secure uses current encryption standards to connect to the FDU wireless network via secure wireless traffic. As a result, FDU-Secure is the preferred method of accessing the on-campus Wireless network.
Configuration Procedures
Start your laptop computer
Click on the Wi-Fi bar located at the right hand side of the taskbar
Click Network Settings > Wi-Fi > Network and Sharing Center
Select: Set up a new connection or network
Choose a connection option: Manually connect to a wireless network

Network name: FDU-Secure
Security type: WPA2-Enterprise
Encryption type: AES
Security Key: [BLANK]

Check Start this connection automatically
Click Next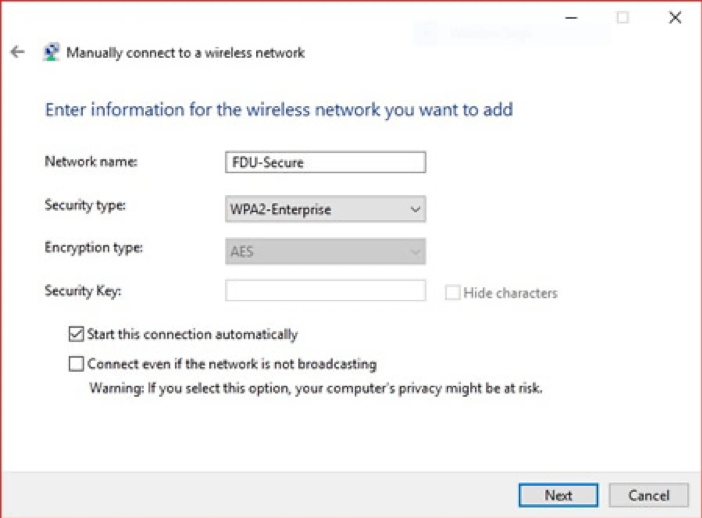 Click Change connection settings
Go to Security tab > Click Settings
Check Verify the server's identity by validating the certificate

Check Connect to these servers: radius.fdu.edu
Trusted Root Certification Authorities: AddTrust External CA Root
Notifications before connecting: Tell user if the server's identity can't be verified

Select Authentication Method: Secured password (EAP-MSCHAP v2)
Check: Enable Fast Reconnect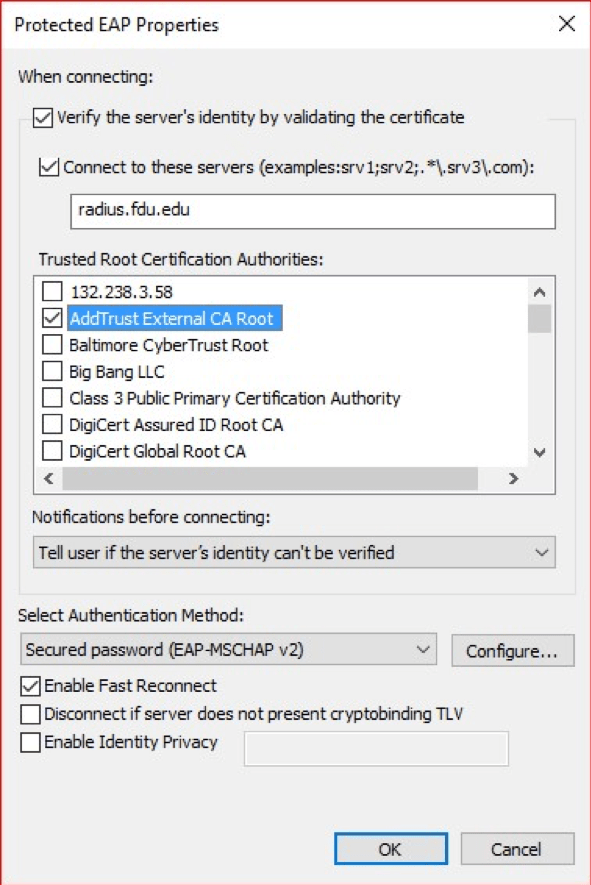 Configure Windows Login Name and Password.
Uncheck Automatically use my Windows logon name and password (and domain if any).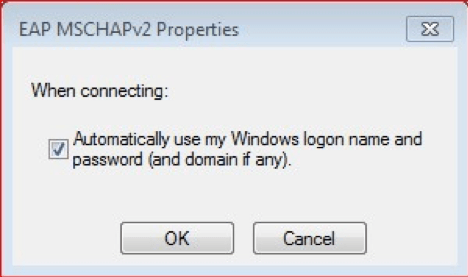 Apply settings below, by clicking OK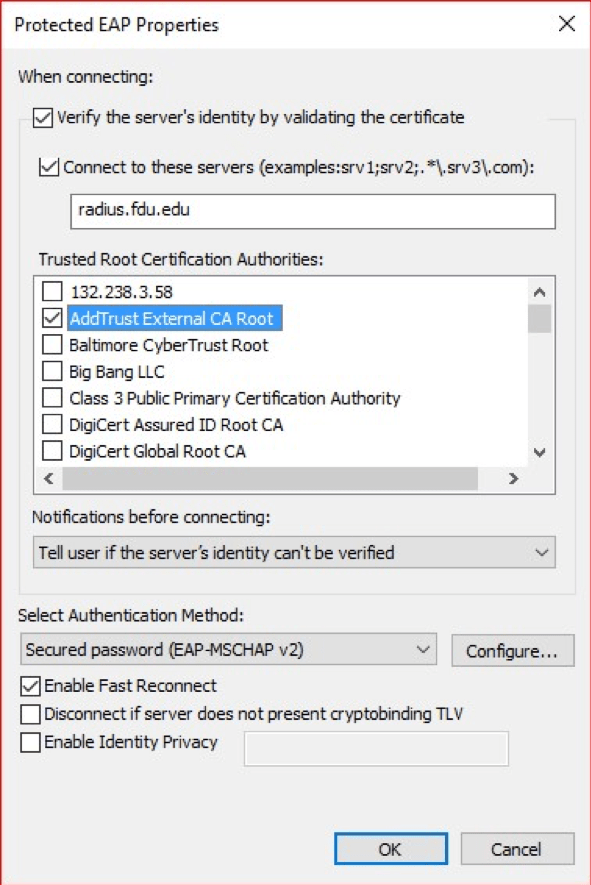 Click: Advanced settings
Go to 802.1X settings tab
Check Specify authentication mode: User or computer authentication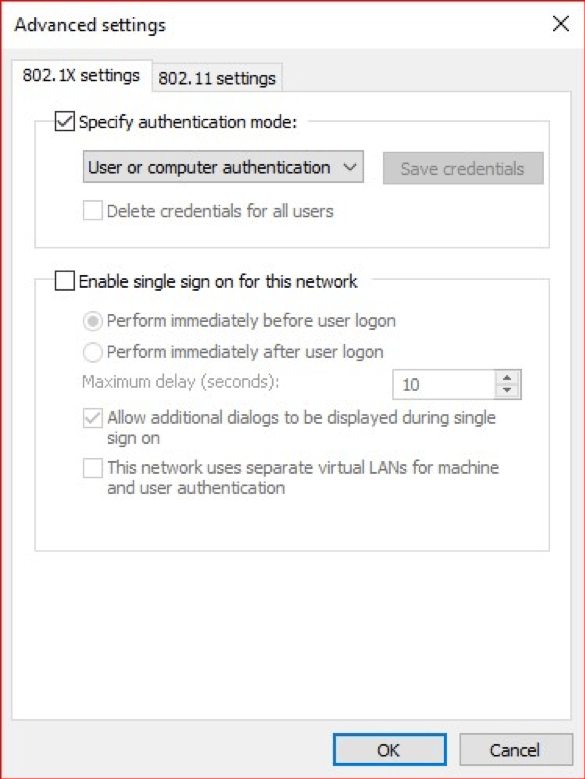 When prompted for credentials, enter your FDU NetId info: Examples: "username@fdu.edu or username@student.fdu.edu"
Last Modified: May 2, 2023
Copy Link