Setting up and Accessing the FDU VPN Client
Downloading and Installing the "FDU VPN" Client Software, also known as the "Cisco AnyConnect Secure Mobility Client" VPN
Use any web browser (Google Chrome, Mozilla Firefox, Safari) to navigate to vpn.fdu.edu. Please refrain from using Internet Explorer web browser when installing the FDU VPN Client.
Select your role within the University from the Group pulldown menu and enter your NetID Information in the username and password fields (user@fdu.edu).
On the left-hand side menu, click on AnyConnect, then click on "Start AnyConnect".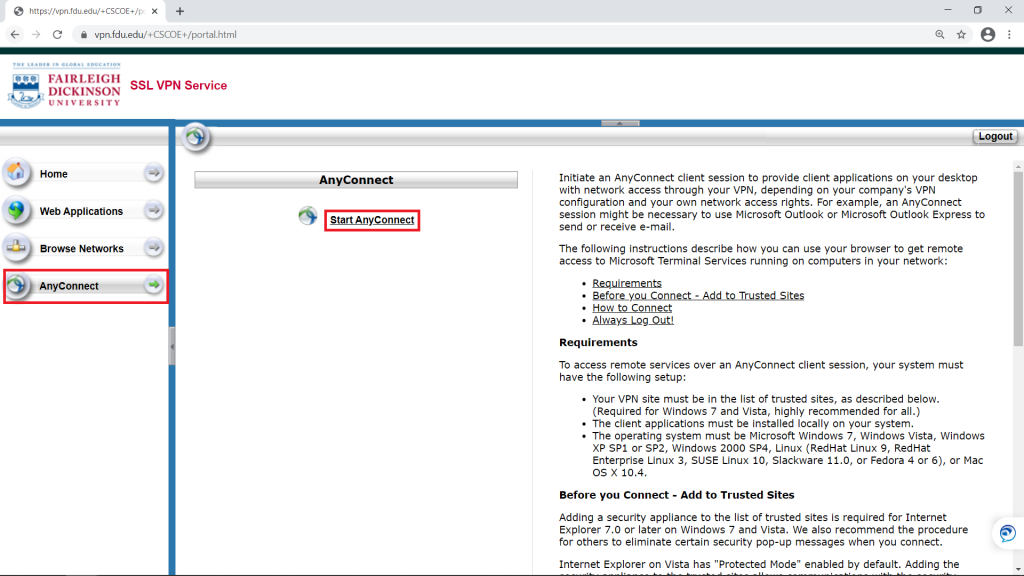 Download the VPN applet by clicking on "Download for Windows" or "Download for MacOS" depending on your operating system. The browser will then download the VPN software client. When finished downloading, click on the file and select "open" within your browser.
Chrome
Firefox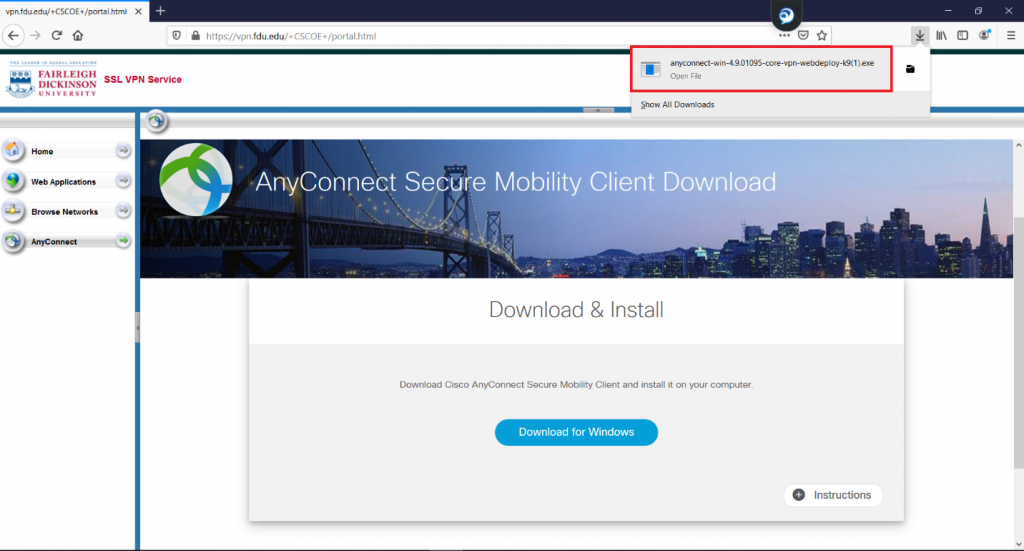 Safari
The browser will open a new window asking for permission to download the applet, click on "Allow". When finished downloading, double click on the file to open the installation package and start the installation process.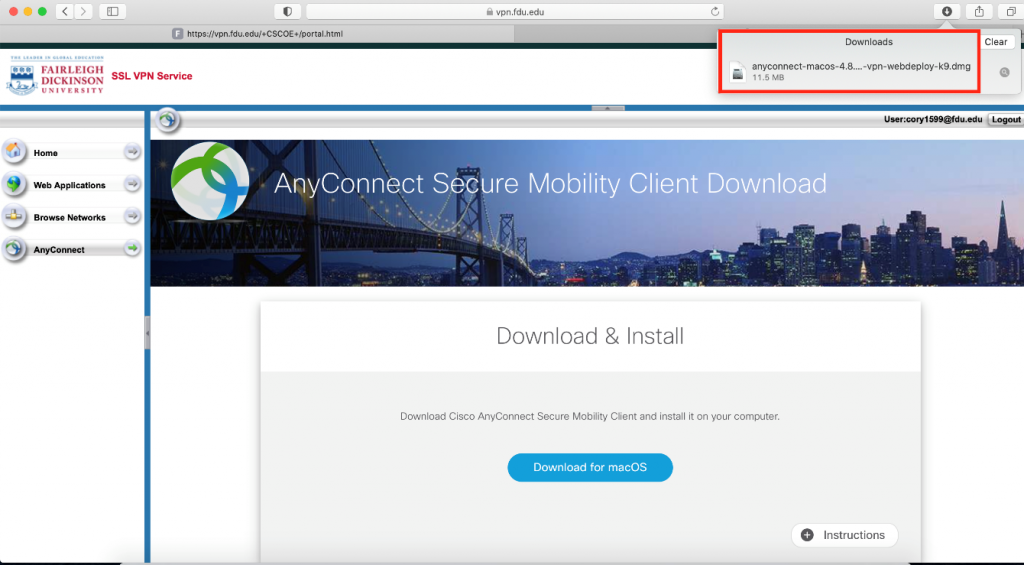 Follow the steps prompted to accept all changes and grant requested permissions to install FDU VPN software. Note, Java Runtime Environment software may also need to be installed. A copy of the software download will be prompted to be installed or can be accessed at java.com/en/download/.
The installation will continue, and an icon for the "Cisco AnyConnect Secure Mobility Client" with a "lock" icon will appear in your system tray once the installation is complete.
Configuring and Logging into the "FDU VPN" Client Software, known as the "Cisco AnyConnect Secure Mobility Client" VPN Software
Log into your computer
Launch the Cisco AnyConnect Secure Mobility Client from the Start Menu. Ensure the address "vpn.fdu.edu" is entered into the corresponding text box and then press connect.
Select your correct Group name on the dropdown menu, then enter your FDU NetID username and current FDU NetID password in the corresponding boxes. Click Ok.
Ensure a successful connection was made by checking on your system tray at the bottom right portion of your screen.
Last Modified: February 12, 2021
Copy Link