Accept a New Certificate for FDU-Secure Wireless Network
FDU-Secure uses current encryption standards to connect to the FDU wireless network via secure wireless traffic. This is an evolving technology and occasionally, one of the changes made by FDU IT requires us to issue a new certificate. When this occurs, you will need to accept the certificate using the process below.
Note
Your process may vary slightly based on the version of the Operating System that your device is using.
How to Accept the New Certificate for FDU-Secure Wireless
Windows
Login to your Windows 10 computer
Go to the bottom right taskbar > Click on the "Networks" icon:

From the Networks list, select: "FDU-Secure"
Click "Connect"

At the "Continue connection?" prompt, click "Connect"
Open your browser and test your Internet connection
close
macOS
Login to your Mac computer
Go to top right menu bar > Click "Wi-Fi" icon:

From the Wi-Fi list, select: "FDU-Secure"
Click "Join"

At the "Authenticating to network FDU-Secure" prompt, click "Continue"
Click "OK"
Open your browser and test your Internet connection
close
iOS
Login your iOS device (eg. iPhone)
Go to your device's Settings App > Select "Wi-Fi" > Select "FDU-Secure" > Click "Forget This Network"
Tap the "Back" button and select "Wi-Fi "once again to reload the available Wi-Fi networks:

From the Wi-Fi list, select: "FDU-Secure"
Enter your complete FDU NetID as in the examples below: "username@fdu.edu, username@student.fdu.edu, username@alumni.fdu.edu"
Enter your FDU NetID Password
Click Join
At the "Certificate" prompt, tap "Trust"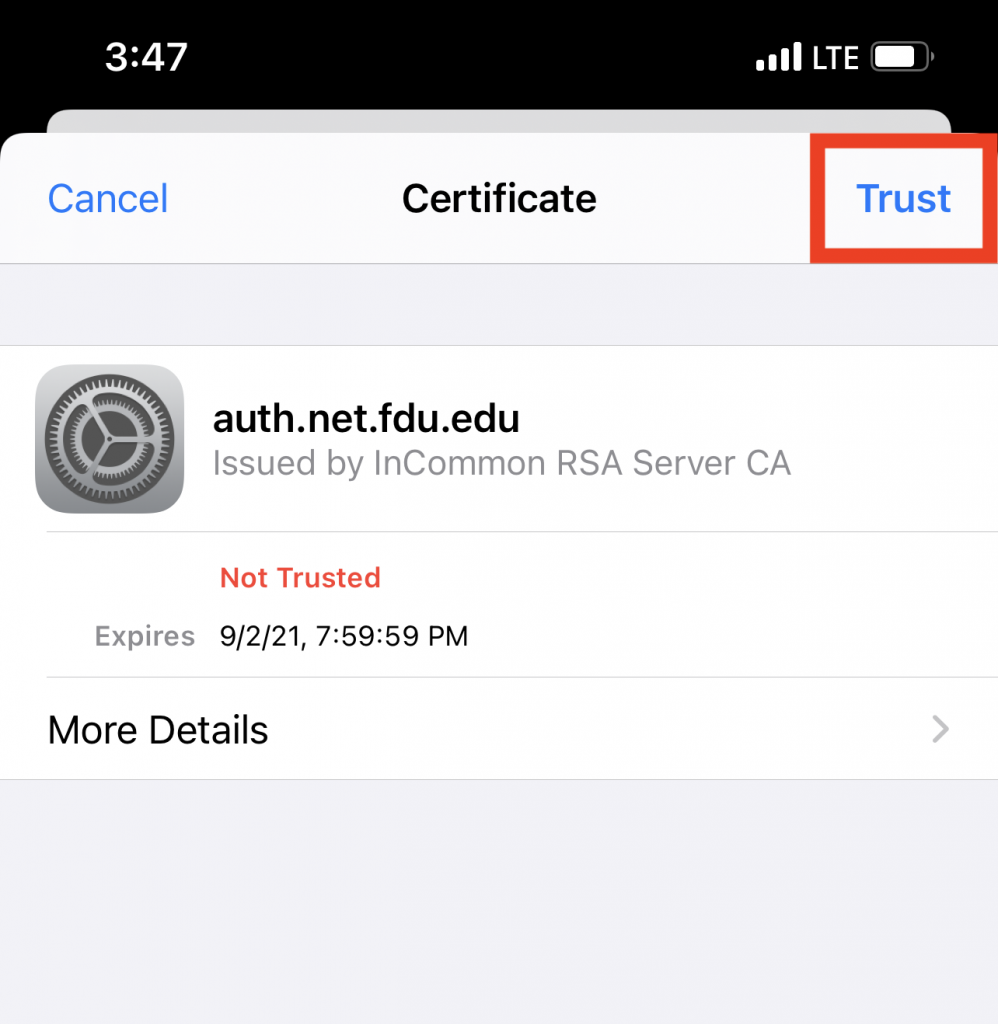 Open your browser and test your Internet connection
close
Android
Login to your Android Device
Open the "Settings" Application > Select "Wi-Fi" > Select the Gear icon next to FDU-Secure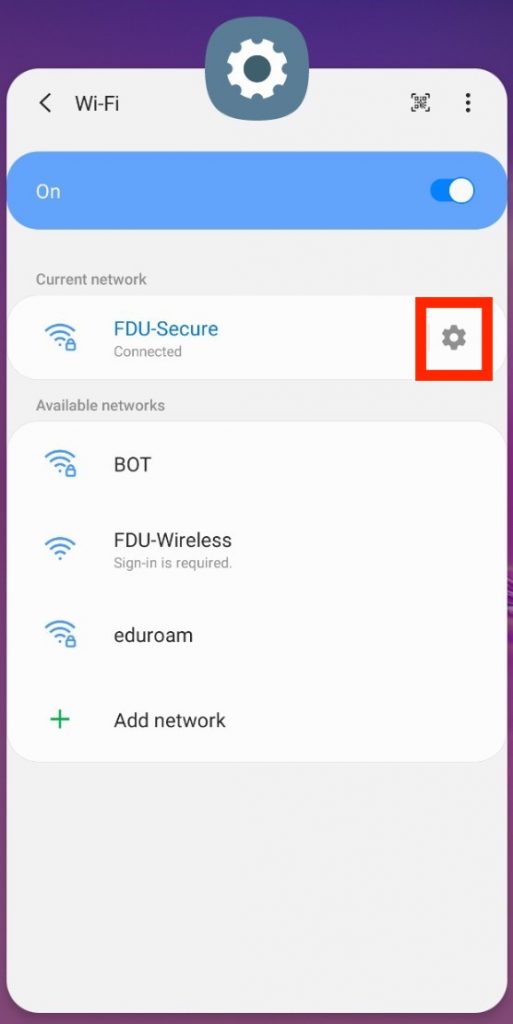 Select "Forget This Network"
Select FDU-Secure from the Wi-Fi menu
Select "EAP method" and select "PEAP" from the dropdown menu
Enter your complete FDU NetID and password
In the "CA Certificate" field, select "Use System Certificates"
In the Domain field, enter fdu.edu
Enable "Auto Reconnect"
Tap "Connect"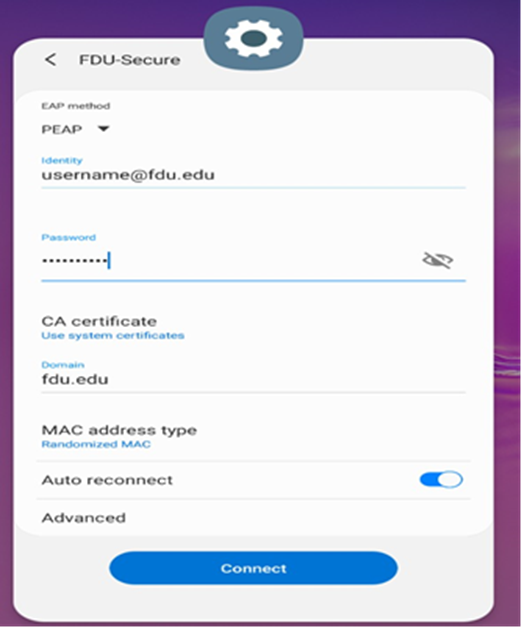 Open your browser and test your Internet connection
close
Last Modified: May 2, 2023
Copy Link