Sharing a Calendar and Delegating Administrative Rights
Calendar sharing is easier than ever with Office365. If you wish to share your calendar, follow the steps bellow.
Log in to Office365 and go to your email.
Once in Outlook look for the calendar shortcut on the bottom left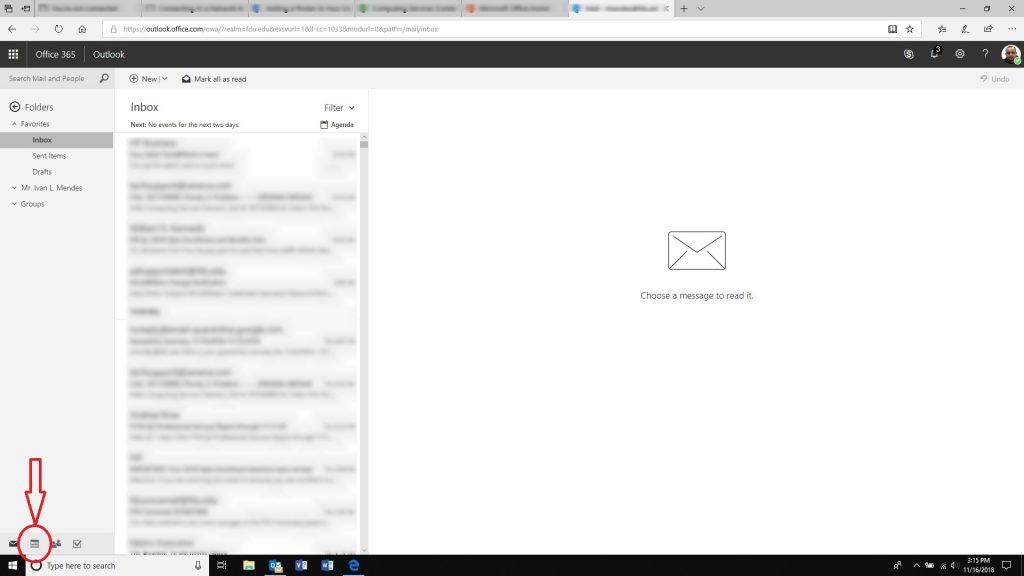 Look for and click on the share button
On the new pane that pops up type in the name of the person you would like to add and then select the person from the list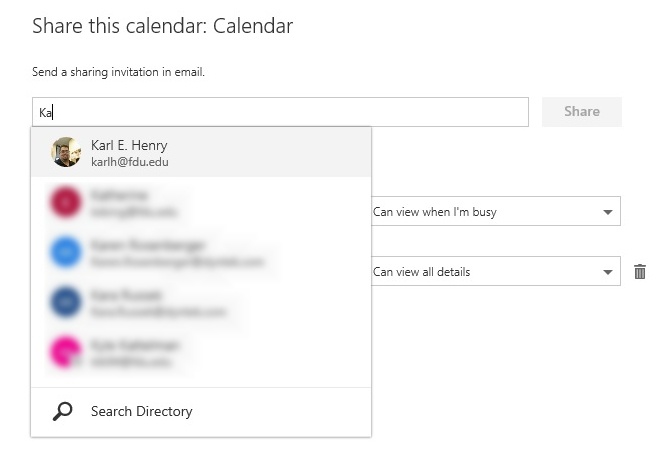 After the person is added you can drop down the menu to the right of their name and select the amount of access they should have.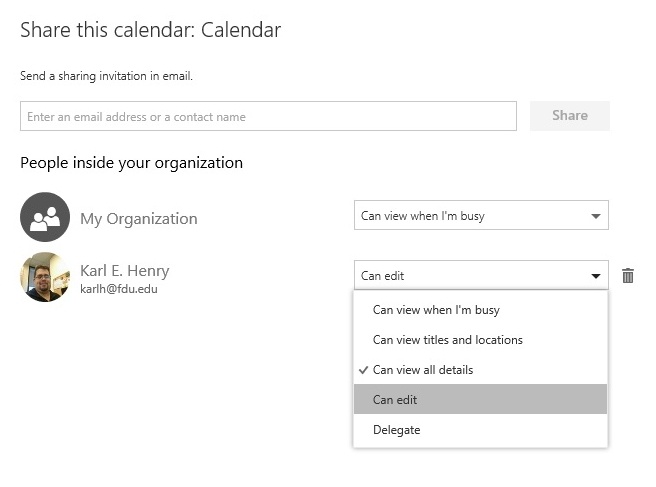 Last Modified: May 2, 2023
Copy Link