FDU's Single Sign-On (SSO) experience has been improved and enhanced as we are transitioning to OKTA as our Single Sign-On provider. OKTA replaces our now "Legacy" SSO login page.
OKTA SSO Login Page
New and existing FDU NetID users who are logging into OKTA for the first time will need to finish setting up their multifactor authentication with DUO.
Enter your FDU NetID and click "Next"
Enter your FDU NetID Password and click "Sign In"
A prompt will be shown instructing you to set up "DUO Security". Click "Setup" to continue
If you are an existing DUO user, you will be shown the options to authenticate using DUO as normal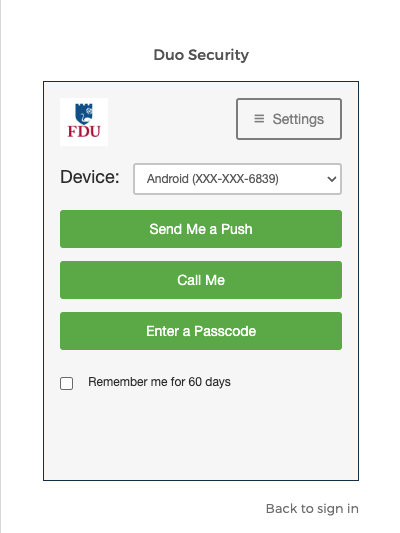 New FDU NetID Users
If you are new to the University, and have not yet setup your DUO multifactor authentication, DUO will prompt you to start the setup process.
For instructions on setting up DUO for the first time, refer to our "Quick Start Guide"
---
Legacy SSO Login Page
Enter your FDU NetID and Password and click "Sign In"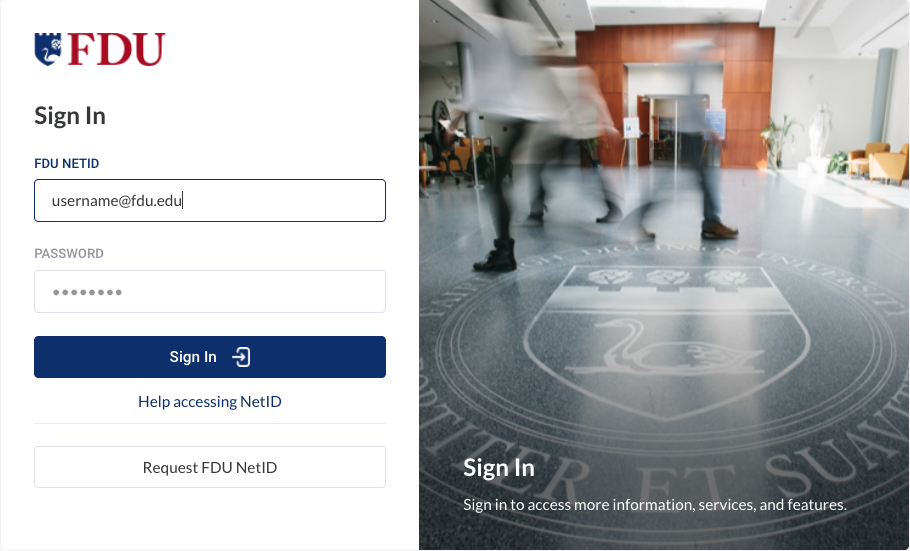 Authenticate using DUO using any of the authentication options shown
Last Modified: June 5, 2023
Copy Link