The easiest way to access your FDU email account on your mobile device is to install the Outlook app from either the App Store (Apple) or the Play Store (Android). We support and advise to use this method due to the program's robustness and integration of all Office365 features. Follow the steps bellow to install and set up the Outlook app on your phone.
Use the links below to install the Outlook app onto your mobile device.
Launch the app and click on "Get Started" if on an Android. device. It will then prompt you to input your FDU email address. On iOS the app will launch and immediately ask you for your FDU email address. Once filled out press "continue" on Android. On iOS press "Add Account".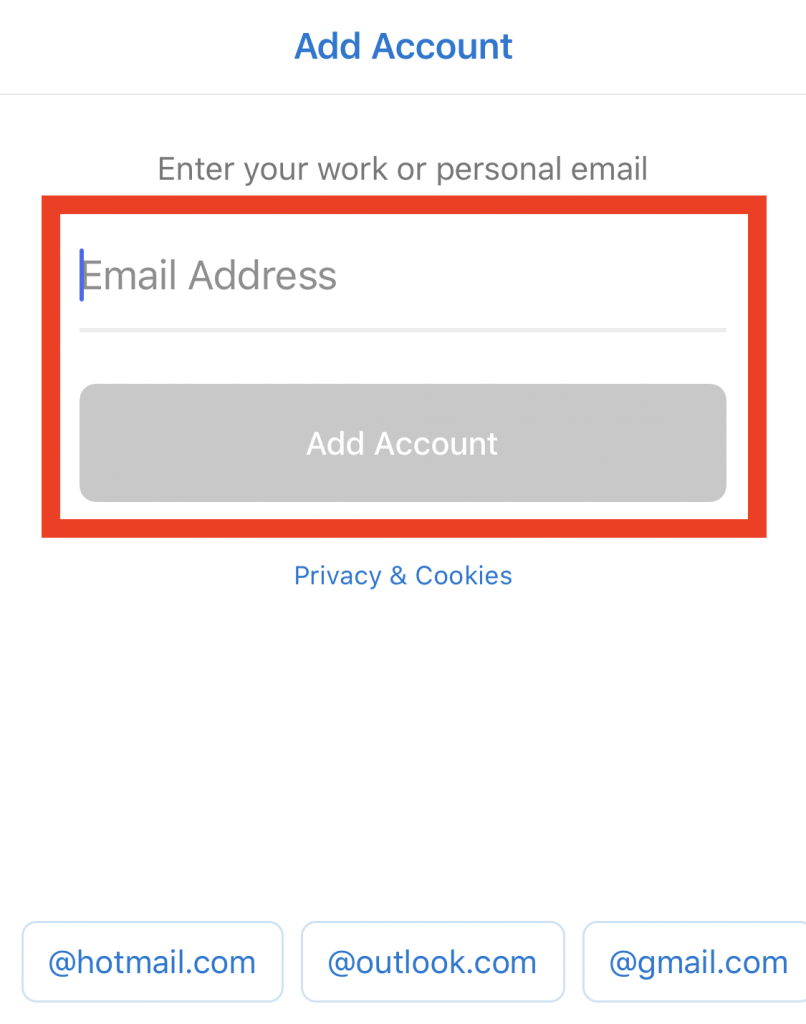 NOTE: If the next screen takes you to the Google Account selection page, press "Done" to go back to previous screen.
On the following screen press "Setup Account Manually"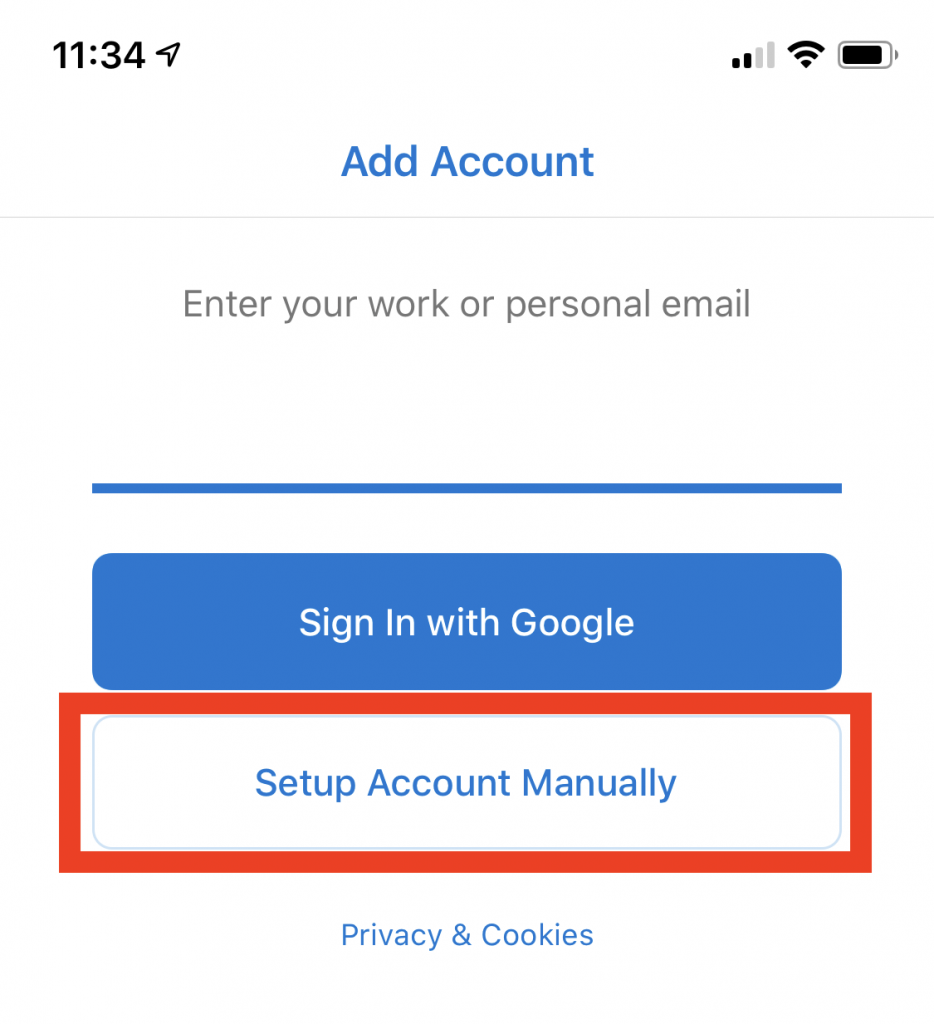 On the Add Mail Account screen, press "Office 365"
Input your FDU email address and press "Next"
You will be routed to the FDU Single Sign On Page, from here input your FDU email address and password and press "Sign In"